This page contains affiliate links. We may earn money or products from the companies mentioned in this post through our independently chosen links, which earn us a commission. Learn More
Whether we look to touch up our breakfast niche, simple kitchen turnover or an entire home renovation, home makeovers are always a project that involves several people. Even though we may actually do the work ourselves, we tell people about our plans, so that we can get some advice and someone else's opinion, before we commit ourselves to the task.
This is why we went out there and reviewed some of the nicest DIY, home improvement and home makeover blogs. Next time you have a question, want to get inspired or just feel like sharing your awesome Do-It-Yourself project, you can be sure these blogs will be the right place for you.
Blogger: Dinah Wulf
With out a doubt one of the very best blogs around. When asked, Dinah says she gets her inspiration from her 2 daughters and her super talented older brother. She spends hours wondering around flea markets, thrift shops,  garage sales and home improvement stores, which also gives her lots of great ideas for projects. Her website page TRASH TO TREASURE is a must see!
Meg and Steph, who run the blog, say their home is always open to enthusiastic makeover addicts from anywhere around the world. They are the mega sisters of the DIY world. On their awesome blog you will find great stuff like sewing tutorials, recipes, home decore ideas, fashion and lifestyle posts, refinishing projects and even furniture building tutorials.


As the founder of this great blog, Rayan constantly pushes the boundaries of what can be done by yourself and what should be left to the hand of professionals. Even though Rayan is obsessed with handmade and self-make utilities, she is highly talented in spotting both vintage and modern styles. Being the trend spotter that she is, you can be sure that any original advice given by her will be the next best thing. The kind of blog that makes you wish she had a hotline for your frequent everyday managing-around-the-house questions.

We've been watching Daniel's great make overs for a long time now. This person has a talent for flipping things and making them shiny and new-looking. Most people would state the ideal night out is dinner and a show. Ask Justin, the founder behind Manhattan Nest, and he'll say it's tearing down a divider. And so, you will find a DIY enthusiast who loves re-making spaces, while sticking to a tight spending plan.

The founder of this blog, Dana, is living proof that a house becomes a home with lots of love, care and passion. We couldn't agree more! Home is a place where constant work and thought is being put in, according to Dana. Just do this, and you will experience great fulfillment. Far greater than any demanding career you might be seeking. Trust her, she knows 🙂
Just like the house from the movie "It's A Wonderful Life", after which this blog is named, Melissa loves to bring out the charm and potential of each home, using limited budget and time. Melissa welcomes us into her full house (she's a mother of five) to share her enthusiasm for making things over on a budget. According to her, the best renovations and makeovers are those where all family members take part.

Kate Riley, an attorney turned DIY aficionado, brings affordable style to any project she puts her hands on. Look into her great decorating ideas and home improvement hacks. As she states in her blog, her philosophy is "fabulous, for less". Great for design lovers and bargain hunters who love both retail and second hand stores.
Casey and Bridget have been friends for a long time, way before this blog ever came into existence. With a love for DIY projects and by using their creative skills, this blog shows how great friends can do more together than just the usual stuff people do. They make DIY projects an actual thing you could do with your best friend and still have loads of fun. Missing good quality time with your BFF? Got all kinds of stuff you need to do around the house?? Why not combine all those together? This is what this blog is all about.

Carrie Waller has a way of driving you to do anything she does. She tackles any venture, big or small, with a sensible approach that keeps us tuning in and being sure that we can do just as good as she does. Great inspirational blog.
Ever get the feeling you've got 2 left hands? Always have a hard time doing stuff around the house and not getting it done perfect? Well, Molly shows us that do-it-yourself experts don't have to be natural born prodigies. You can, through putting time and effort, become quite good at doing great stuff yourself. Her relatable wording and sincere way to deal with DIY ventures keeps us 100 percent sure that we can do almost anything.
Brittany Bailey is the brains behind Pretty Handy Girl, a blog that offers detailed tutorials for various home improvement projects, around the house repair, décor, general crafting and sewing projects. Her goal is to not only help people who are new to DIY, but also to empower those who don't think they can do it to give it a try.
Brittany offers an extensive variety of great suggestions on how to do all kinds of neat stuff, detailed directions and lots of photos adequate to help guide newbie DIYers. Just as Brittany believes that if someone can do it, than most probably you can too, this blog inspires those that are reluctant to try on their own for the first time.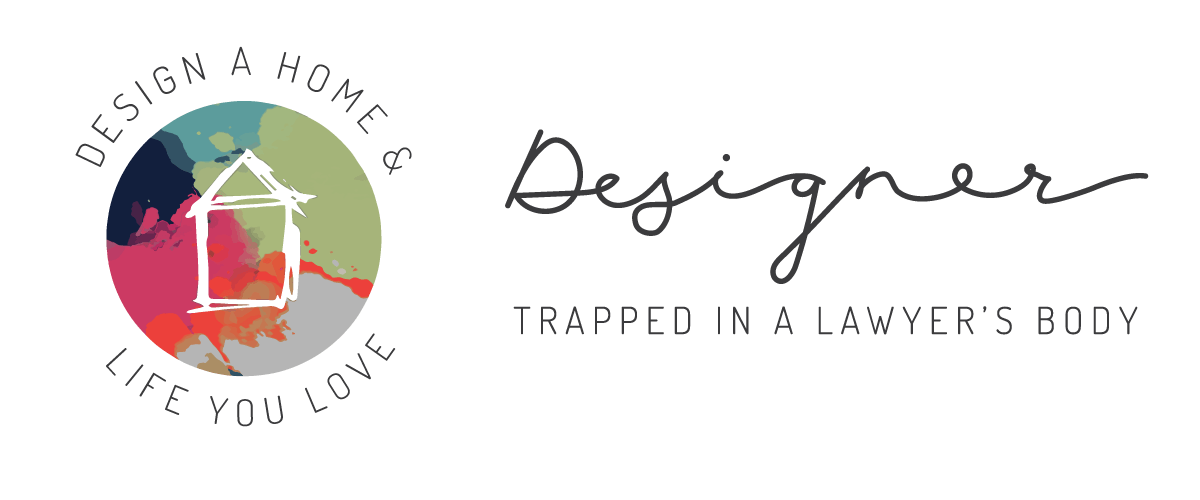 With great passion for interior design, Tasha was a full time lawyer and and mother to twins. She quit her civil litigation career after 13 years (!) in order to pursue her love for budget friendly DIY home renovation and blogging. This just shows us that anyone who is fully immersed in a demanding career can still fall in love with home decor and crafting, and that it's never too late to start doing something you love full time.
Cassity, the person behind this great website, is enthusiastic about all aspects of  redesigning homes, especially about reusing old things in creative ways. Cassity is a housewife who needs a constant flow of tasks on her to-do list, with a specific end goal to keep her busy. She tries accomplishing at least one thing a day, so you can be sure you will be empowered by her blog to take action and get stuff done.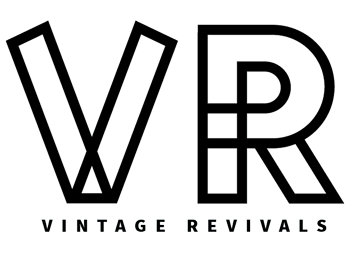 Mandi is the motivation behind Vintage Revivals. She is a big thrift store addict and absolutely fearless with regards to DIY. Before becoming a fully dedicated do-it-yourselfer, she was a bit scared of home decorating and space remodeling. After overcoming her fears, she found out she was quite good at it. Today she shows how she makes over entire spaces step by step, breaking each project into easy to-do's. Perfect for anyone who fears getting involved in big, messy projects around the house.
This great blog by Melissa Riker is all about getting stuff done efficiently around the house. Being a mother to three crazy little boys taught her how to get stuff done fast and easy, so as to have more time for doing things she loves. By learning how to solve different problems around the house in a cost effective and easy way, Melissa is a able to share her experience with us, so that we can learn how to manage our house better. Cleaning and organizing tips, easy to follow recipes and easy ways to decorate your house – it's all here!
On Home Repair Tutor, Jeff Patterson offers down to earth guidance and point by point how-to recordings to help his followers deal with home repairs, home upgrades and make overs. Jeff believes that even though home owners may live in their home for a long time, they usually do not have enough experience or set of skills needed for doing stuff around the house. By publishing a large number of instructional videos, he hopes to help his followers with that. The videos are highly informative and concise, so you won't find yourself fast-forwarding through tons of videos in search of what you are looking for. A great source of info for DIY heroes who like watching someone before they try doing it themselves, or in look for the right hack to get the job done.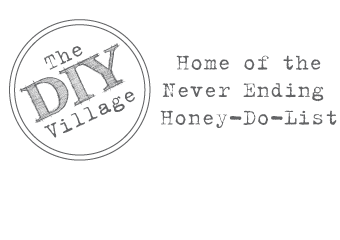 Jacque and Matt Knowlton together are the living spirit behind The DIY Village, which was started when they moved into their home in 2011. After major repairs were necessary due to a storm, this couple found themselves showcasing their many DIY projects on this blog. By sharing their ideas with their followers, this lovely couple hopes to inspire anyone who loves DIY projects. After all, sharing your ideas with others is what inspires them to act and take action. The great thing about this blog are the photos showing their work. By showing the before and after photos, you can really feel like you are part of the DIY process.
Even though Jessica, this blog's creator, is a full time Ph.D. student, at night time she turns into an enthusiastic, heavy duty do-it-yourselfer. When starting this blog back in 2009, Jessica wished to share her love for crafting and home decor with her followers. Being unique, comfortable and environmentally friendly is what guides Jessica when sharing her projects online, and this is most certainly felt when following her lovely posts.
Infarrantly Creative offers a tiny bit of everything for the all around DIYer. From furniture hacks and recycling things to instructional tutorials, this spectacular blog makes its mark on the DIY scene with style and elegance.
Beckie Farrant, the great mind behind Infarrantly Creative, is a self-pronounced recycler who delights in repurposing and thinking outside the box. Her concept of "roadkill rescue" implies finding things disposed of and changing it into something delightful, amazing, and valuable.
Shanty-2-Chic was started by two sisters who live in Fort Worth, Texas, and have an enthusiasm for power tools. What initially started as their endeavors to prove to themselves that they didn't have to wait for their spouses to handle challenging tasks at home, soon became an enthusiastic interest for both Ashley and Whitney as they create lovely and reasonably priced furniture. The charming sisters offer wonderful project suggestions, alongside do-it-yourself project guidelines and an occasional video. They also have a great YouTube channel which you can follow for even more instructional tutorials.
In this blog, writer April Wilkerson offers an extensive variety of home projects to help DIY enthusiasts fill their homes with stuff them make by themselves. April's motivation for figuring out how to make things all alone started when she found there were things she needed yet couldn't afford. Wilker Do's was created so that she could share her will to make stuff that she wants with others. The great majority of April's projects are simple and easy to follow. Simple hacks will keep you organized and tidy, not creating an entire mess in or around your workshop. Her projects are always greatly useful and affordable, while giving your living space a nice boost of personal touch.
Jon Peters has great expertise in carefully assembled furniture and custom art work. He additionally offers useful tips on renovating old and damaged furniture. His blog offers a decent blend of craftsmanship, home decor, and shopping tips. The great thing about this blog is Jon's artistic touch – being a great carpenter and artist, he really emphasizes the creative approach to DIY projects, inspiring original DIY projects for any home.
When starting this blog in 2007, Kristi wanted to inspire and teach people to cope with their interior decoration projects by themselves, just as she went through the process of learning. Kristi says that doing stuff herself, whether it's building things or upholstering furniture, makes her feel alive and invigorated. Even though Kristi first studied psychology, her love for DIY projects and helping people fill their homes with great stuff prevailed, thus becoming a full time blogger. We're certainly happy she chose that path, sharing her great experience with us!